KIRORO Art Exhibition ART COLLECTIVE HOKKAIDO SUMMER 2019
A shared exhibition by Takuya Yoshida and Minami Yoshida from Rankoshi town.
Under the theme of "Northern Form and Light", Takuya Yoshida's works mainly portray the lights of Hokkaido's landscapes in an array of colors. These pieces were sketched at the scene and are the inspiration for his work.
On the other hand, Minami Yoshida makes use of plaster and brass to mold sculptures to express the true strength and gentleness of women living in Hokkaido.
Exhibition Period: May 8, 2019 – End of August 2019
Venue: ALLA MODA Italian Restaurant
(The Kiroro, a Tribute Portfolio Hotel Hokkaido 2F)
*The artwork can be purchased. (With a few exceptions.)
For the artists' profile, check out here.
Notice of Seasonal Closure
Due to operation preparations for the summer season, the hotels will be closed during below period.
The Kiroro a Tribute Portfolio Hotel Hokkaido
Closure period: May 22 and 23, 2019
Sheraton Hokkaido Kiroro Resort
Closure period: April 15 – June 27, 2019
Hotel reservations can still be made all year round. Reservations contact number: (0135)-34-7111. Thank you for your cooperation.
A Tribute Portfolio Hotel will become a ski-in ski-out hotel!
Combi Lift will be Open from December 2019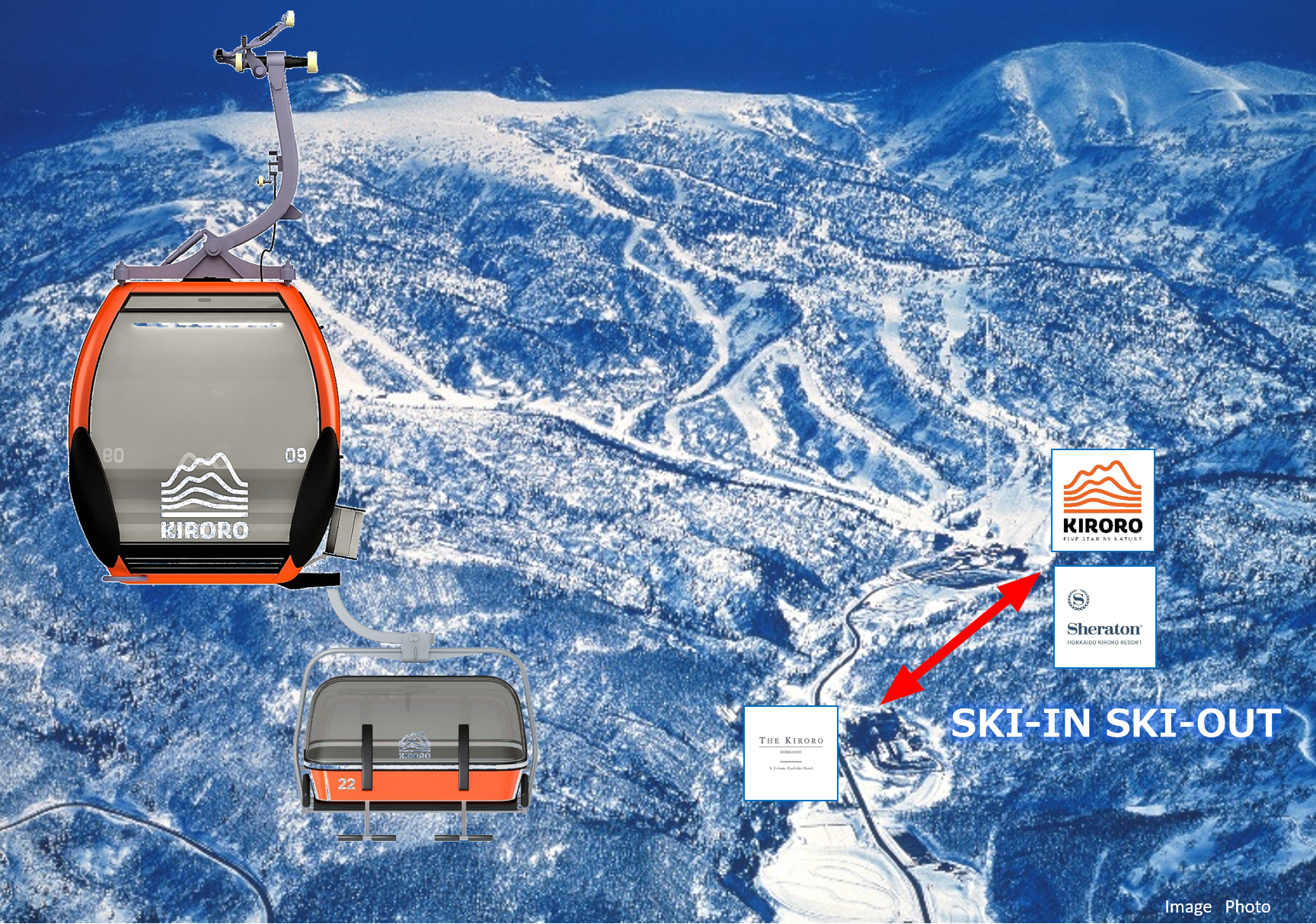 To further enhance the comfort and convenience of your resort life, starting from December of 2019 the Kiroro Tribute Portfolio Hotel will become a ski-in-ski-out hotel.

Your access to the ski area will only be a step away via the new Combination Lift which will directly connect Tribute Portfolio hotel to the mountain area. With a length of 878m, the Combination Lift is equipped with an 8 person gondola used for sightseeing purpose and a hooded 4 person lift for skiers and snowboarders.