'KIRORO' is named after the beautiful sound of native Airu language in 1991. You'll be welcomed by Kiroro's natural beauty every season in different ways.
Its secluded 30,000 square meters mountain resort is not only for skiers but also for anyone who loves to be delighted and relaxed for a few days. It is home of many Hokkaido native animals, birds and plants. The location allows visitors to experience the competition among them.
Kiroro resort is host of two accommodations rich in both modern comforts and the classic ambiance including the eight stories high atrium lobby and picturesque view from the guest rooms.
It is just 100 minutes from New Chitose Airport, 60 minutes from Sapporo and 40 minutes from Otaru. World-class powder snow or dynamic Hokkaido nature can be reached easily.
Access by car
Summer- Kiroro Original Driving guide
Suggests unique road trips in 'KITA-SHIRI' area which is home of Kiroro and newly attracted destination. The region is located North-West of Sapporo consists of 1 city, 4 towns and 1 village. Driving plans are designed for more than 2 days journey and encourage visitors to stay Kiroro longer. The area is rich in fresh seafood, vegetables, fruits, craft drinks such as whiskey, wine, sake and more. It offers a number of outdoor activities from winter sports to trecking and marine sports. Many historical traces make the area even more attractive.
<KITA-SHIRI Driving guide is available to download>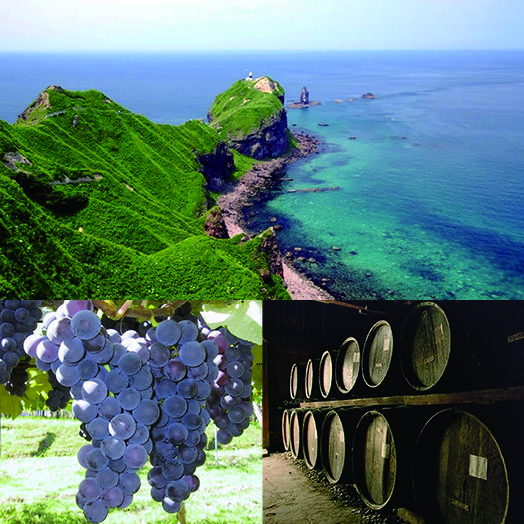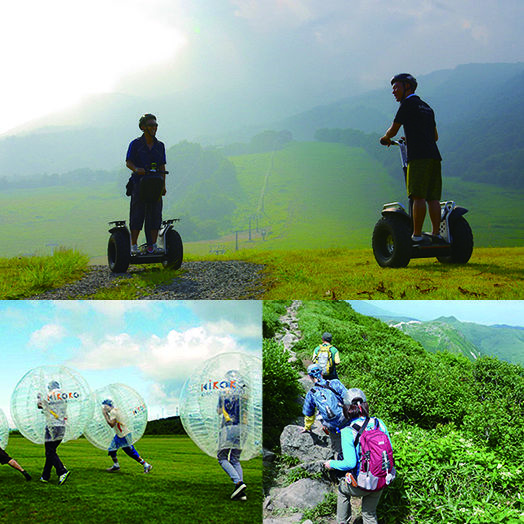 Access by public transport
Summer- enjoy in green mountain
Trekking & Walking- Easy strolling to day-hikes. Enjoy the undisturbed natural quality of the area, seasonal air and all of your favorite creatures! Trekking to the summit of Mt. Yoichi is accessible by taking Kiroro gondola during the high green season.
Activities within the resort - 8 Omni Tennis Courts, 18 holes Park Golf Course, Bubble Soccer, Segway, Buggy, Power Assisted Mountain Bike, Euro-bungee Trampoline, Euro-bubble, Big Tube Slider, Kayak, Rafting, Canyoning and more.
Access by car
Winter- Round ski trip around Kiroro resort
There are a number of exciting ski fields which can be access within one hour drive from Kiroro. Ideal for long stay plan.
Asarigawa Onsen Winter Resort (40 mins. 6 courses)
Otaru Mt. Tengu Ski Field(40 mins. 6 courses)
Snow Cruise Onze (45 mins. 6 course)
Sapporo Kokusai (50 mins. 7 courses)
Sapporo Teine (60 mins. 7courses)
Niseko Village (60 mins. 27 courses)
Niseko Mountain Resort Grand Hirafu (60 mins. 30 courses)
Niseko Annupuri International Ski Area (70 mins. 13 courses)
Rusutsu Resort (70 mins. 37 courses)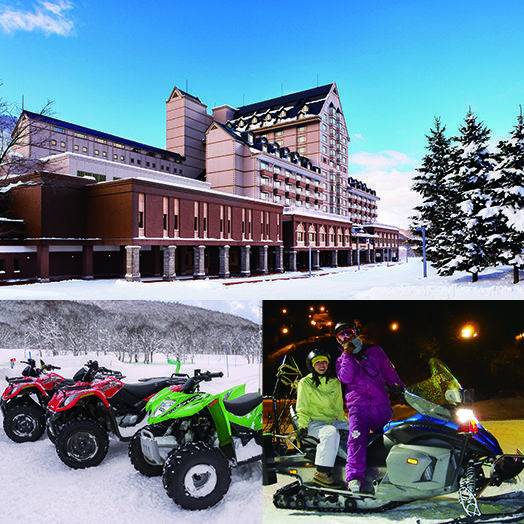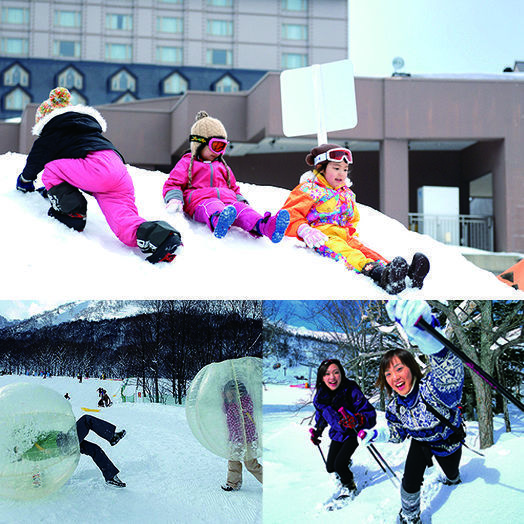 Access by public transport
Winter- world-class powder snow
Kiroro Snow World offers a total of 21 dynamic, large scale runs for skiers of all levels. The design is influenced by the world famous ski resort Whistler and Banff. The gondola is one of longest in Hokkaido with 3,300m. The mountains west of Sapporo are renowned for regular snowfall accumulating prodigious amounts of light and dry powder snow. Kiroro Snow World is open from mid November till early May without relying on snow machine.
The Kiroro Mountain Club was established to share knowledge, skills and experience, aiming to minimize the risk while skiing and snowboarding.
There are also other family-friendly snow activities such as Snow Segway, Snow Buggy or Banana Boat.