Due to COVID-19, some hotel facilities or services may not be available to guests for a period of time. Please contact the hotel for the details.
Kiroro Town Yuyukan
Recently renovated and redesigned, Kiroro Onsen has taken on a whole new concept. Starting from the oriental design of the entrance, to the 100% hot spring water bath, cedar-wood sauna, and a newly built Stone Sauna, guests can relax and soak away their tiredness. In the unisex resting space, there are also 10 massage chairs for complimentary usage.
Kiroro Town Yuyukan
Soft infra-red rays gently warm the whole body to remove toxins and waste products from within leaving your skin feeling soft and smooth. Look forward to a wonderfully relaxing therapy.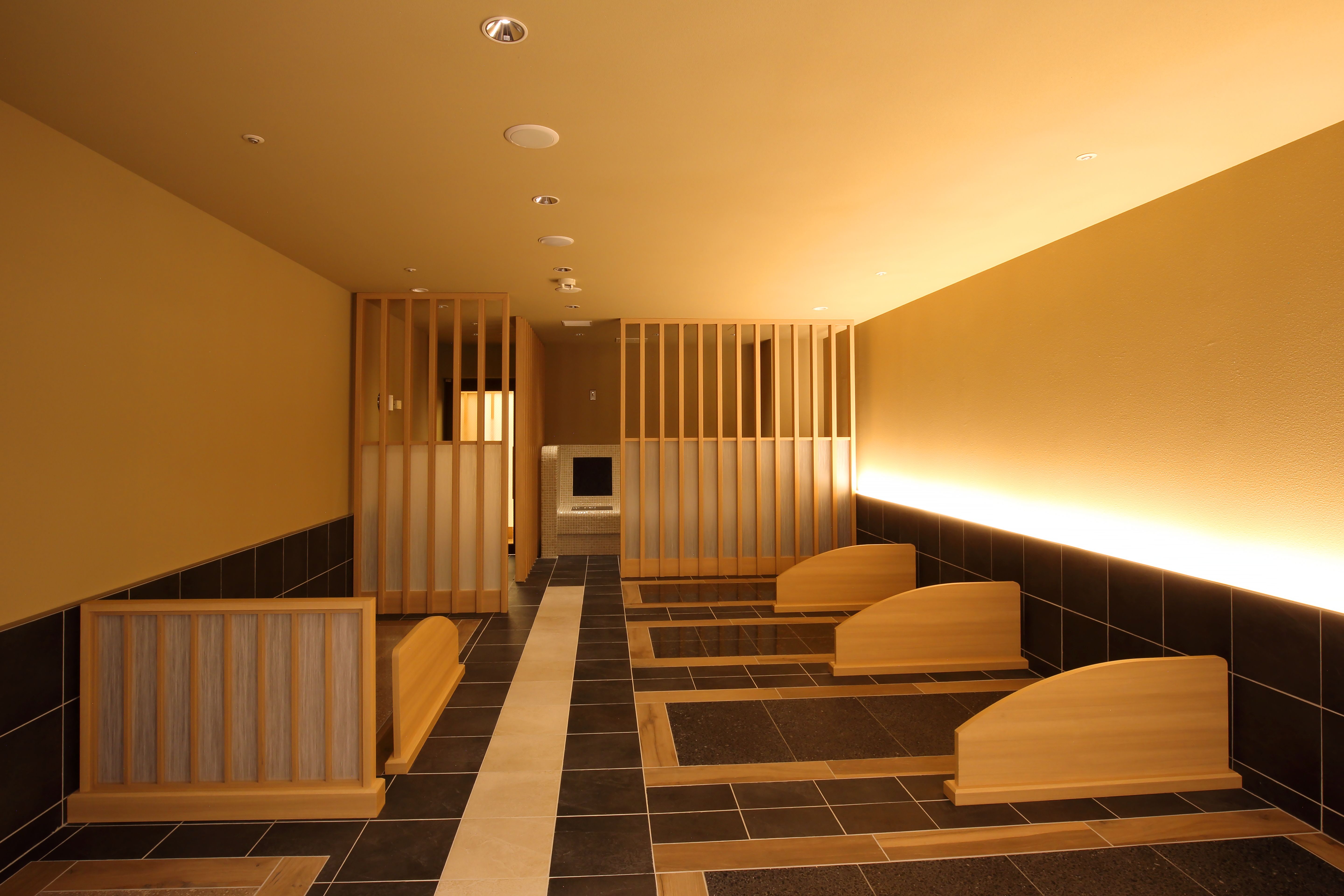 Kiroro Town Yuyukan
A 25m long pool that has a dedicated kids zone (depth 55cm and 85cm) with rest space available.
The sauna, Jacuzzi, outdoor bath and onsen facilities will leave you fulfilled. Swimwear rental is available.
Kitanoyu Public Bath
Tribute Portfolio Hotel 8F
Relax and revive yourself from the day's activities in the public bath while taking in the view of Hokkaido's vast landscape. On the same floor, various kinds of treatments are available at "KOTAN", the adjoining beauty and relaxation salon.
*Complimentary entry for hotel guests.
Banquet room "Lilac","Hamanasu"
Tribute Portfolio Hotel 2F
Space :180㎡/Height :3.4m
Buffet :45 people/School :80 people/Theater:120 people
FREE Wi-Fi
Banquet room "Suzuran","Lavender"
Tribute Portfolio Hotel 2F
Space :80㎡/Height :3.4m
Buffet :16 people/School :40 people/Theater:50 people
FREE Wi-Fi
Meeting Room "Elm"A,B,C,D
Tribute Portfolio Hotel 3F
Space :40㎡/Height :2.4m
Buffet :16 people/School :18 people/Theater:25 people
FREE Wi-Fi
Resort Market
Kiroro Town
As well as soft drinks, alcoholic beverages and snacks, the shop is also stocked with carefully selected Hokkaido souvenirs that make ideal gifts.