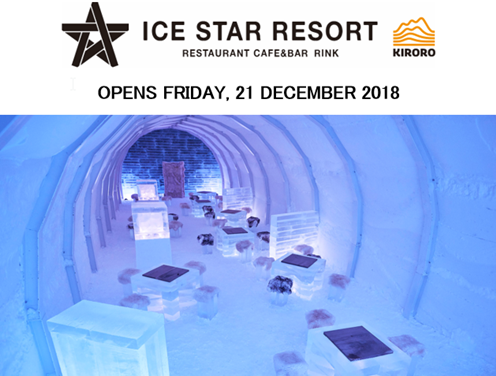 ICE STAR RESORT KIRORO OPENS FRIDAY, 21 DECEMBER 2018
All the wonders of winter are coming to one of Hokkaido's most celebrated resorts ― KIRORO.
Announcing the opening this winter of ICE STAR RESORT KIRORO. Built with first-rate Swedish craftsmanship, ICE STAR RESORT KIRORO will transport visitors to a world made entirely of ice and snow – complete with an Ice Rink that will transform the sub-zero winter experience for both beginner and expert skaters.
While here, visitors can indulge in a rich Swiss cheese fondue made with local Hokkaido ingredients at the Ice Restaurant, and top it off with a signature cocktail served in an ice glass in the exclusive club atmosphere of the Ice Café & Bar.
All are invited to see, feel, play, drink, dine and experience the Hokkaido winter wonderland as they never have before. Only at KIRORO!
Winter Calendar
Open daily Fri, 21 December 2018 – Sat, 23 March 2019*
Location
Next to The Kiroro, a Tribute Portfolio Hotel Hokkaido
Ice Star Restaurant
: Click
here
for a table reservation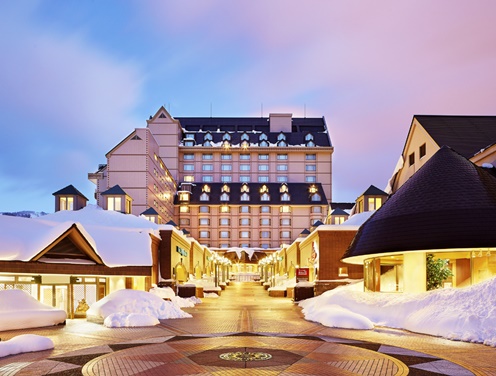 【Notice of Seasonal Closure】
Thank you for your continued support of Kiroro Resort.
Due to operation preparations for the winter season, Kiroro Resort will be closed during the time period listed below.
Hotel and Ski reservations can still be made all year round.
Reservations contact number: (0135)-34-7111.
The opening day for the exciting ski season at Kiroro Resort is 23 November!
(may be subject to change)
Sheraton Hokkaido Kiroro Resort
Closure period: Oct 1 – Nov 29, 2018
The Kiroro a Tribute Portfolio Hotel Hokkaido
Closure period: Oct 28 – Nov 22, 2018
Activity
Closure period: Oct 15 – Nov 22, 2018 (may be subject to change)