Occi Gabi x Kiroro Resort Winemaker's Dinner
Enjoy the marriage of OcciGabi wine and our special dinner menu!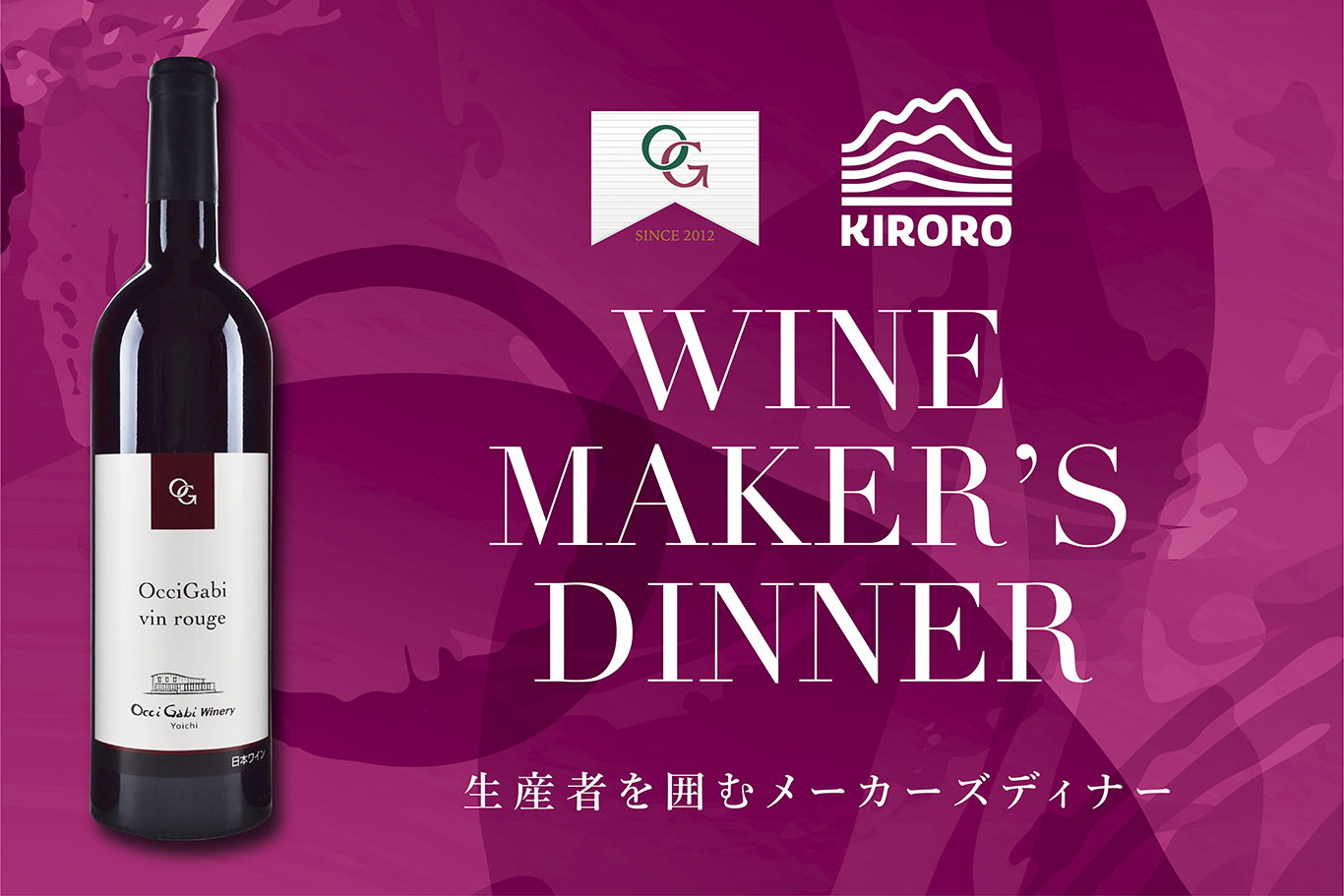 To download a flyer, click here. *only in Japanese.
OcciGabi winery is a winery which owns a broad vineyard in Yoichi. Its proud owner, Mr. Ochi Kiichiro has given his passion and skills for producing high-quality wines.
This time we are pleased to present a pairing of OcciGabi's finest wines with exciting seasonal menus at Kiroro Resort's Alla Moda Italian Restaurant. This will surely make for an exceptional evening not to be missed.
This event will be held once a month for a total of 5 months. Each time we will prepare a special set menu using seasonal ingredients for you to enjoy with the wines. On the event day, Mr. Ochi will also make a guest appearance to share some stories of his wines. *only in Japanese.
Event Schedule:
Sat. June 8, 2019 Akaigawa Takimoto Farm's Asparagus Special Menu x Paring Wine
Sat. July 13, 2019 Yubari Melon Special Menu x Pairing Wine
Sat. August 3, 2019 Shakoton Sea Urchin Special Menu x Pairing Wine
Sat. September 7, 2019 Italian Truffle Special Menu x Pairing Wine
Sat. October 5, 2019 Bari, Italy Themed Special Executive Chef's Menu x Pairing Wine
Venue:
ALLA MODA Italian Restaurant (Tribute Portfolio Hotel 2F)
Time:
Reception: 6:30 PM- Dinner: 7:00 - 9:00PM
Price:
10,000JPY per person (Price is inclusive of dinner, 5 glasses of wine, tax and service charge.)
For Reservations & Inquiries, click here or call +81 135-35-3128.
Kiroro Premium BBQ, the Hokkaido's Great Outdoor Dining
We are now open for reservation!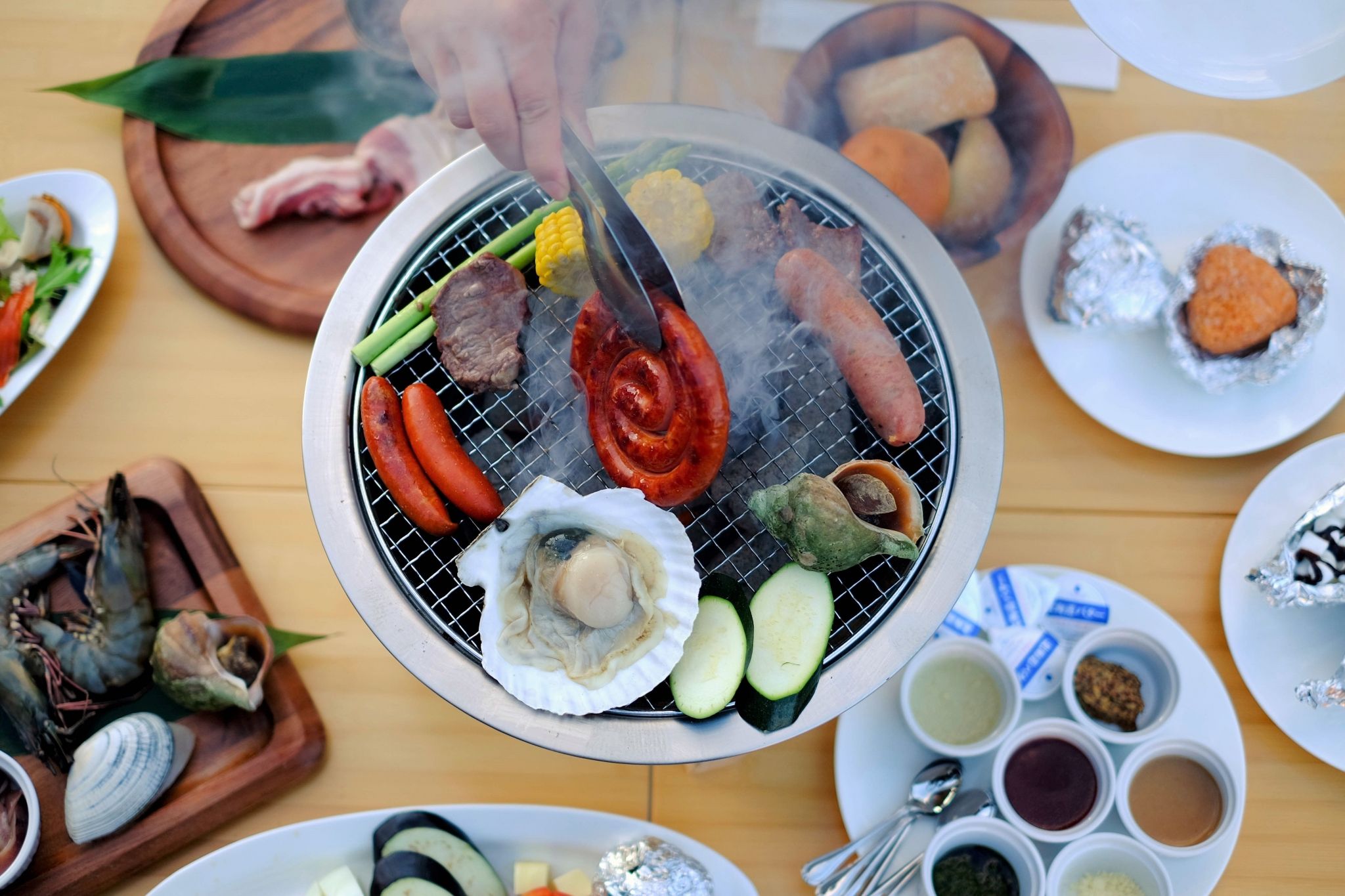 In the center of Kiroro Town, an easy walk from The Kiroro Tribute Hotel.
Enjoy early dinner with charcoal grilled fresh food in the nice cool breeze in the evening with some live music of our house band.
Choose from the gourmet seafood from the nearby sea, or Hokkaido-brand assorted meat for main. The set comes with local seasonal vegetables and dessert to complete your premium BBQ experience!
Period: June 15 – Aug 31, 2019
Location: Carillon Street at Kiroro Town
Hours: 16:00 - 19:30
Price: Adult 5000 yen, Child 3500 yen
For more information, click here or call +81 135 35 3128 (9 AM – 6 PM).
Stay with us! click here for Kiroro Premium BBQ package
Let's make your original Seafood Bowl!
●Buffet POP
<Dinner Time Only>
POP has started offering many different kinds of fresh seafood for you to create your own seafood bowl at dinner time.
Put some rice on a bowl first, then put anything you want.
Salmon rice bowl, row eggs bowl, Tuna bowls and scallop and shrimp bowl. You name it!
Find your best original rice bowls and enjoy.
Location: 2F at Tribute Portfolio Hotel